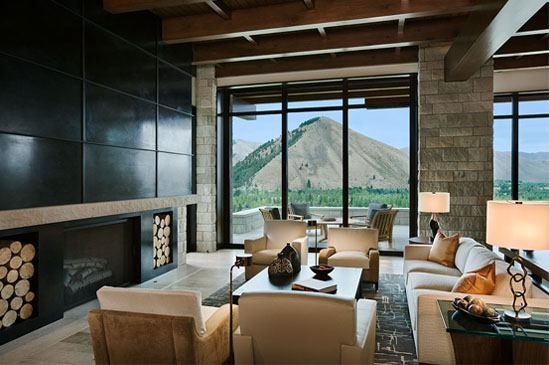 About Us
McLaughlin and Associate's diverse clientele along with more than 40 years of experience has presented our team with a multitude of architectural challenges, each with a unique solution.  Our goal, to create a sense of place through the application of the architectural process as well as our attention to detail, results in a product with layers of vitality and enjoyment.
Founded by James D. McLaughlin, McLaughlin and Associates is located in the beautiful resort community of Sun Valley, Idaho.  Offering a range of design services, we specialize in custom residential and commercial projects with an emphasis on resort architecture and planning.  As a full-service firm, we have completed projects across the U.S. and abroad.
Our current breadth of projects exemplifies the holistic approach we take with our clients.  Through a highly collaborative process of design, review, revision and re-design, the goal is to create architecture that is not only sensitive to the functional and emotional needs of the users but to the surrounding environment.
The multiple national and state design awards and the numerous publication recognitions are evidence of our firm's ability to crystalize project objectives from inception to execution, while demonstrating our commitment to create appropriate timeless architecture responsive to its landscape.
We carry more than 40 years of experience.
JIM McLAUGHLIN_AIA
Principal, CEO
TANA CREDLE
Executive Assistant